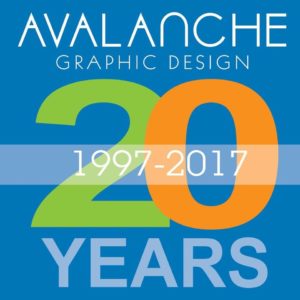 ORIGINAL LOGO DESIGNS • BROCHURES • PRINTING
TRAINING • CONSULTING
FULL SERVICE GRAPHIC DESIGN
Christine Barrett aka "Opie" is the designer and sole proprietor of Avalanche Graphics. For over 20 years she has been providing full service graphic design to the Sandpoint area and beyond.  Avalanche Graphics started in the warehouse behind Pend Oreille Brewery in 1997 and then occupied a Cedar Street office space upstairs for years.
She creates original logo designs, brochures, illustrations, catalogs, ad layouts, web pages, and designs for both print and on-screen display. Working from concept development, coordinating files and proofs with printers, to final client delivery.
Chrisitine is passionate about creating original designs for you and working with color. She specializes in being able to help clients get what they want while having fun doing it, taking the stress out of the design process. She designs with intuition and joy and lives her life the same way.
For More Info or Quote:
Christine Barrett – Owner/Designer
208.610.8093

LOCATED IN DOVER
303 S. 3rd Street – Physical location
P.O. Box 534 – U.S. mail
Dover, Idaho 83825
Just five minutes from downtown Sandpoint.
Easy to find. Left on 3rd in Dover off Hwy 2